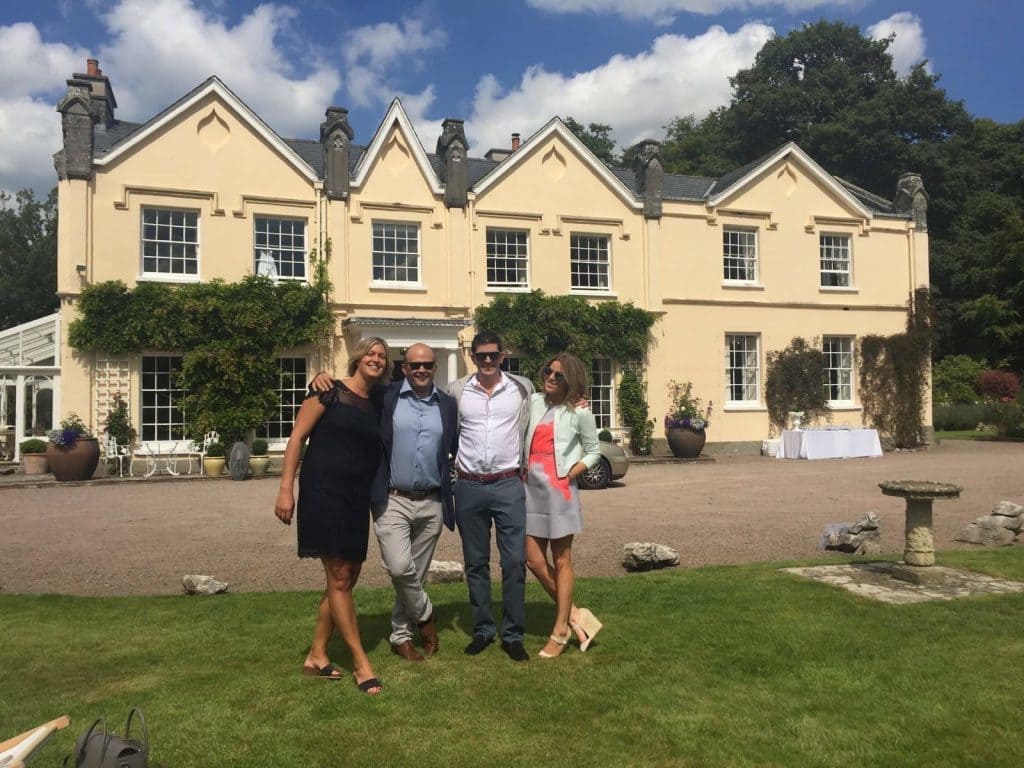 Finding the perfect wedding-guest dress earlier this month was probably up there with one of the most stressful fashion experiences I've had.
I was going to the wedding of one of the boy's work friends, which meant several things .1. I'd know no-one else there, vis a vis would be flying solo with any potential wardrobe malfunctions. 2. It was a 'proper wedding' – hemlines et al needed to be at least semi-conservative. 3. Any attempts at sticking to the theme (which turned out to be country chic) were fruitless since the boy promptly lost the invitation on receipt. Obviously.
My go-to store for this sort of thing is ASOS. Mainly because I am increasingly lazy and just can't be bothered to go to an actual high street to get my multi-brand fix these days. But also because they've got the most monster sale on right now.
I've got ASOS premier, which is both good and bad: it means that I get free delivery on e-v-e-r-y-thing, regardless of how much I spend, but also gives me free reign to order with wild abandon. 
Which I did. Several times. My flat all-but turned into an ASOS showroom. The boy was not pleased.
But it paid off – I eventually settled on this little cutie – the ASOS Bonded T-Shirt Dress. Cool, no?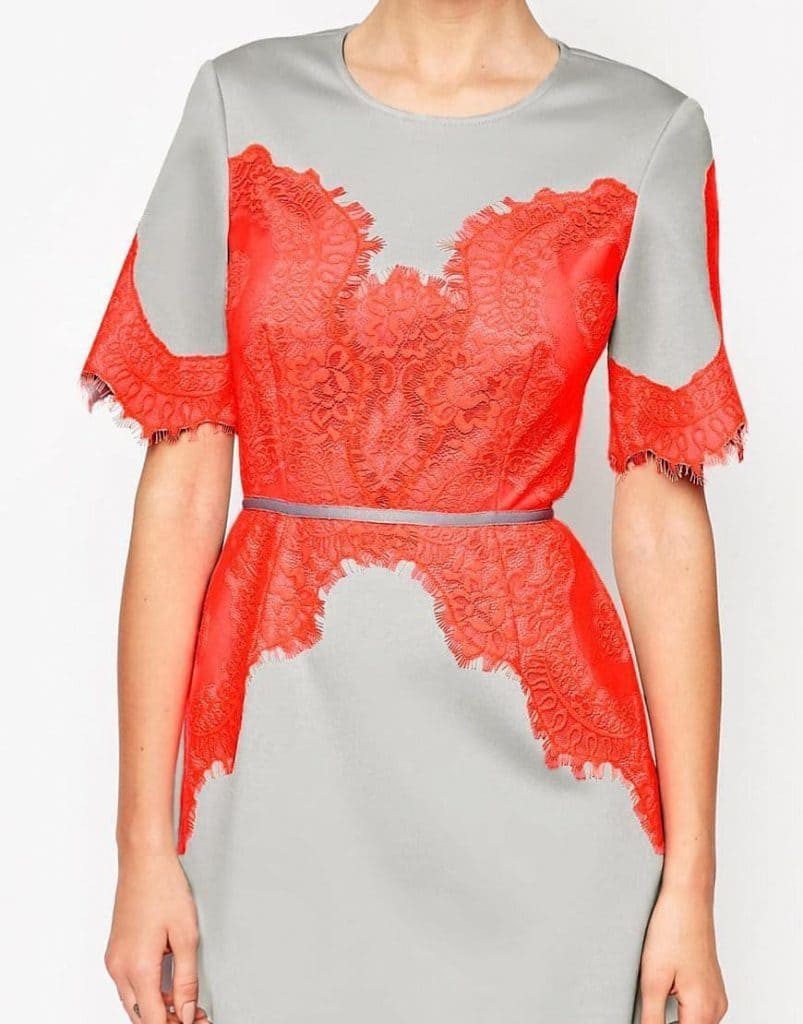 I'm a bit funny about my arms and shoulders, so love a dress with sleeves. The shape is pretty conservative (I think), but the neon lace makes it fun. I got it in a size 8, although in heinsight the 10 might have been a wiser choice, post-canapes, dinner and survivors breakfast..!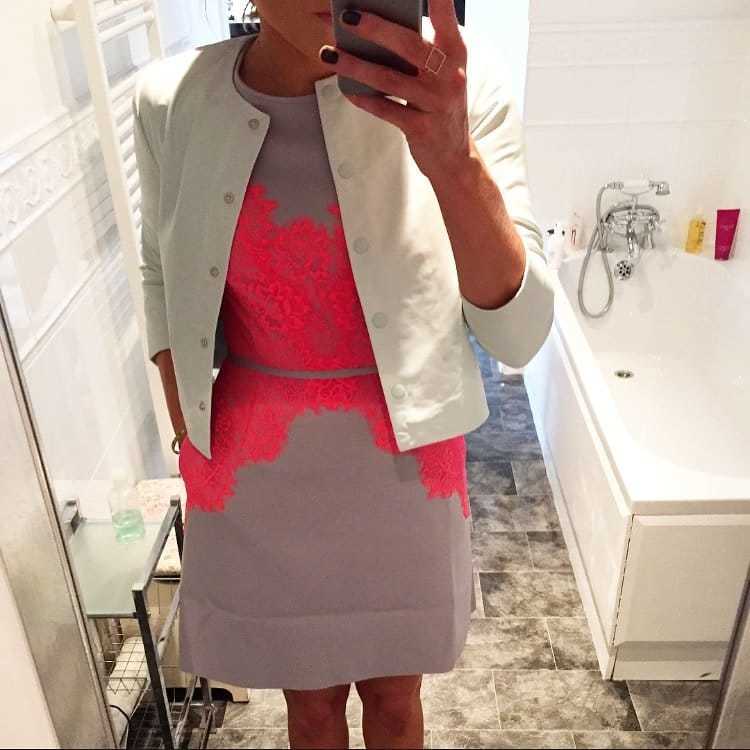 Selfie in my ASOS dress 😉 – buy it here.
P.s. the jacket is from & Other Stories.
Olivia x