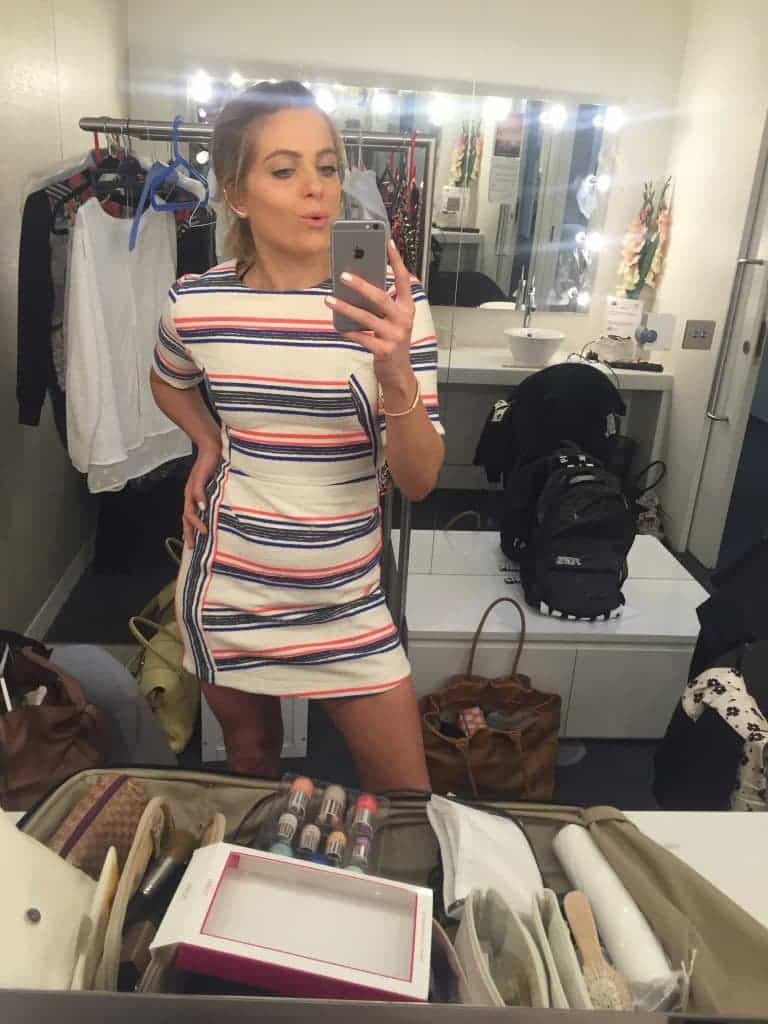 Don't you just love stripes? I'm not really supposed to wear them for live filming because they can mess with the camera and go make viewers eyes go all funny. Apparently.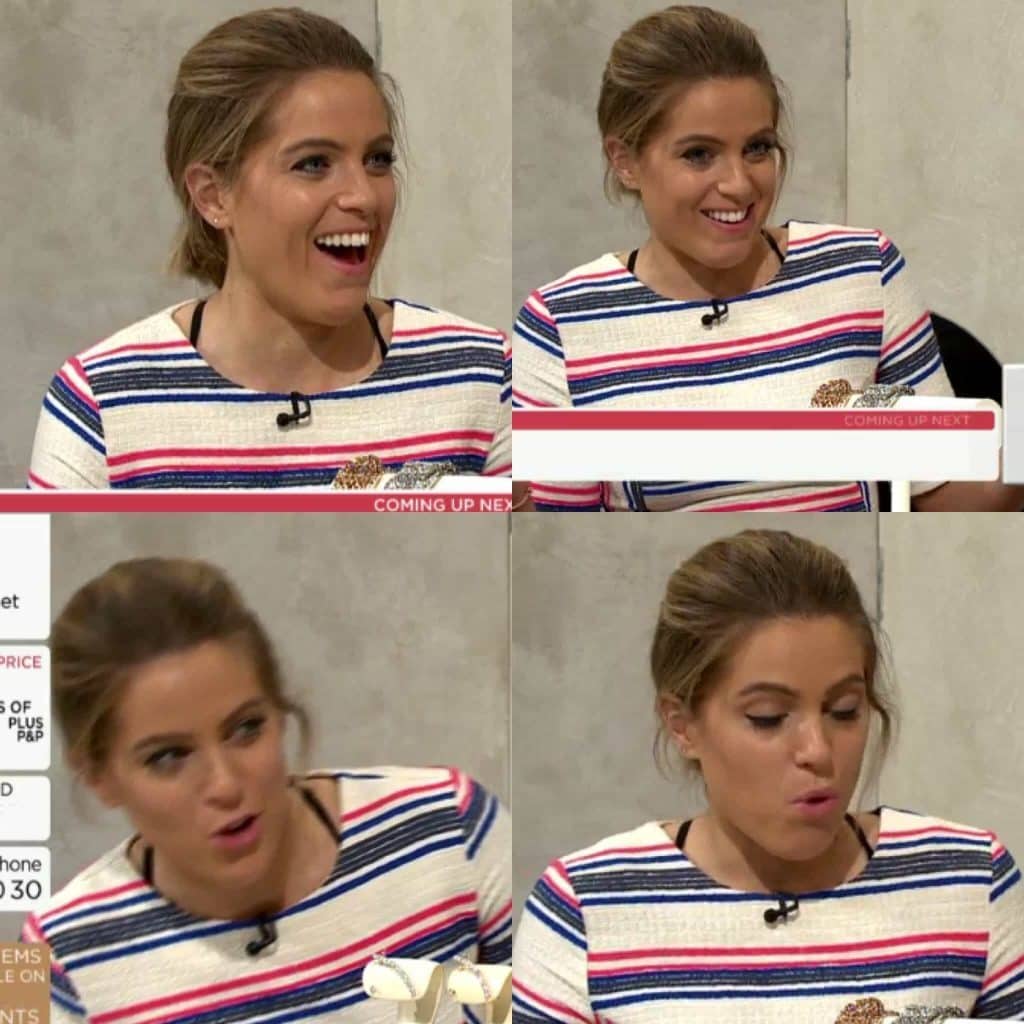 But I figured that these stripes were thick enough and widely spread enough to get away with it. And my producer didn't seem to mind, so…… winner!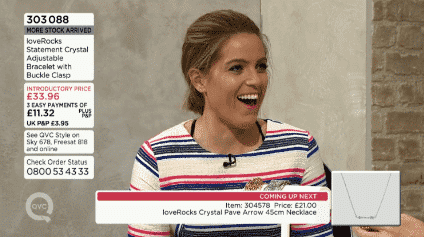 I got this little beauty in the Topshop sale recently as an option for a wedding I was going to. In the end I went with something a little more light-weight, but this was a serious contender. Isn't it great? I love the verti / horiz stripes clash. And those who know me will notice the perfectly rounded neckline. I have a thing about that. Oval / square / v – necks are my worst. They give me shivers…..
My selfies don't really do the thing justice, so here's the actual Topshop image (waaay better photography)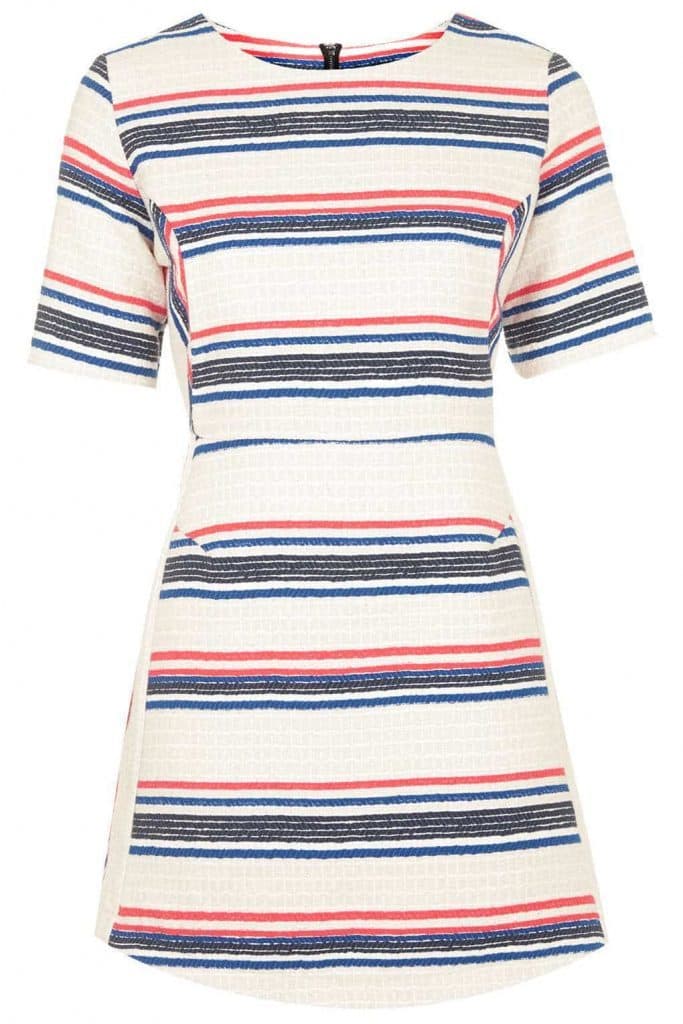 Topshop striped Jacquard Stripe Dress, was £50 now £25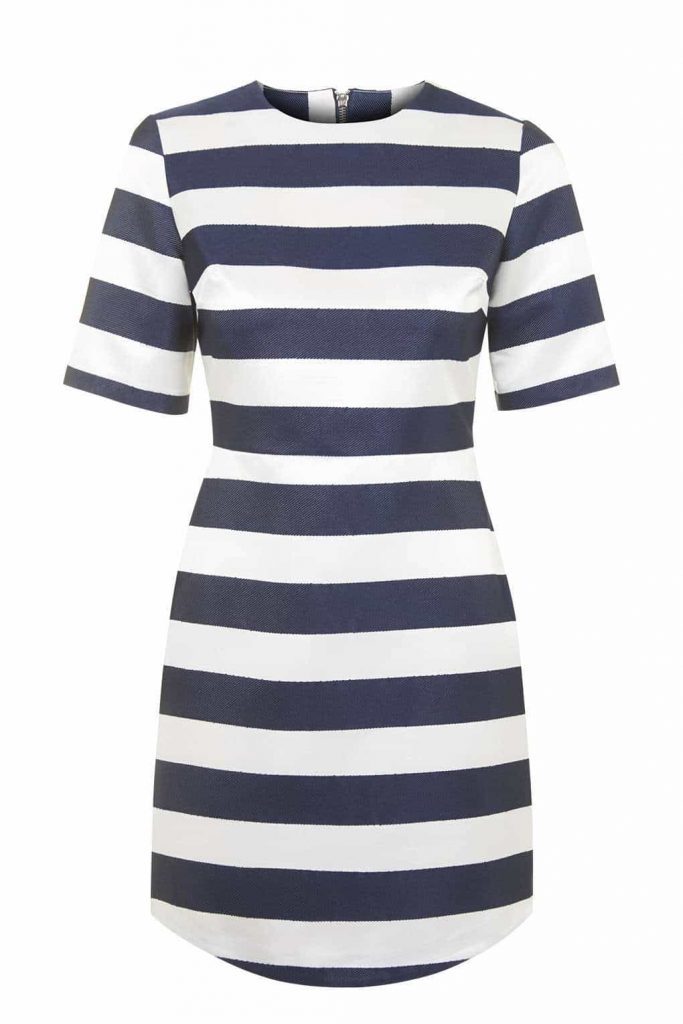 This is the new season version. Topshop Satin A-Line Stripe dress, £60
Olivia x