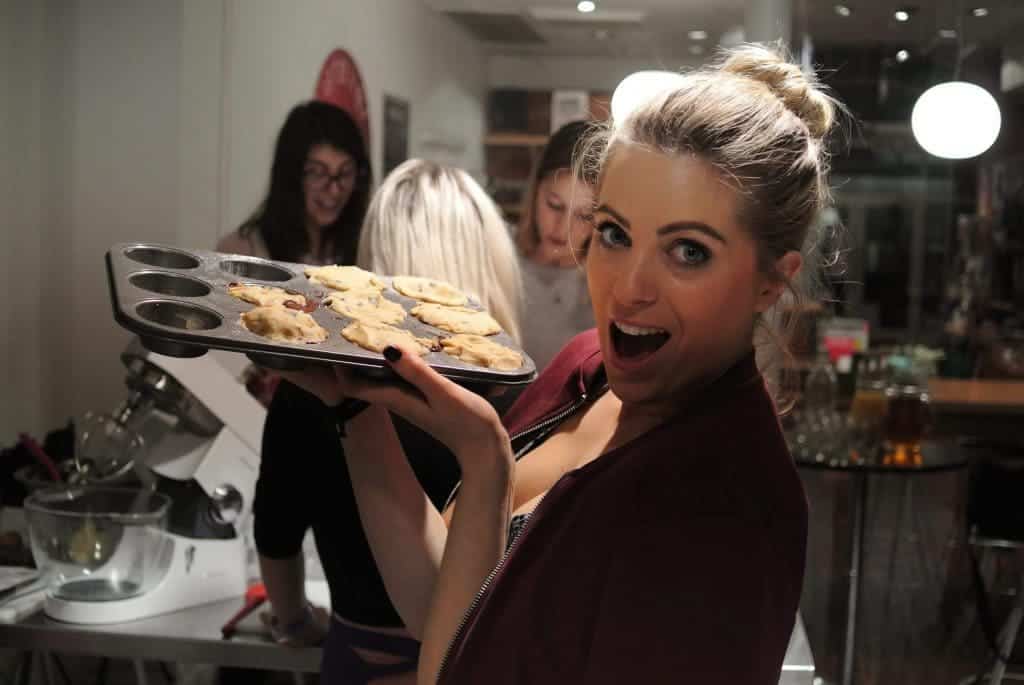 Last night, I went to a cooking class. There were a couple of things wrong with this scenario. First, I can't cook for sh*t. And second, I was running late.
Anyway. We got there (I took my beaut friend Saph. She's the one in the ugly apron. I took mine off because I am just too damn cool for that kind of thing. And because I was wearing dark colours, aka spillage camouflage), played catch-up on the champagne drinking, and got our cook on.
The cooking class was hosted by the Meringue Girls, who's fabulosity you've probably sampled if you've been to any catered events recently. They're the ones who brought meringues to the finger food market, for which I am truly grateful – hashtag gluten free.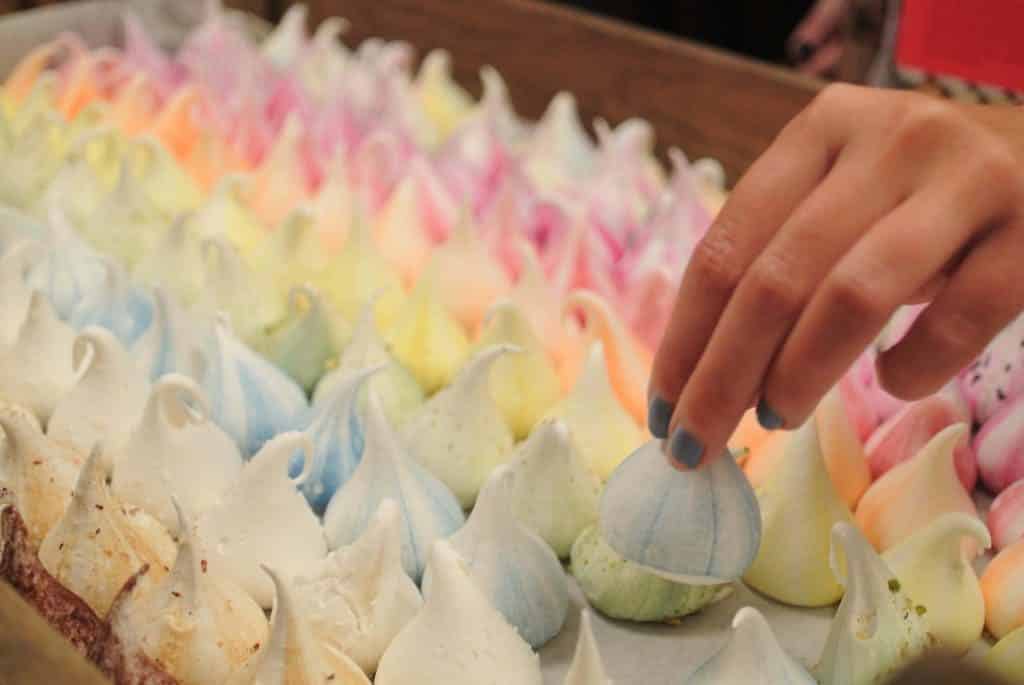 And they have about a gazillion flavours, from the traditional – chocolate, coconut, strawberry – to the more unusual, like pistachio, gin & tonic, and unicorn poo (not an actual flavour you understand – unicorn's aren't real, silly – but a blend of all their different flavours and colours. How we (they) imagine unicorn poo would look like. If it were real. Which it's not. Just saying).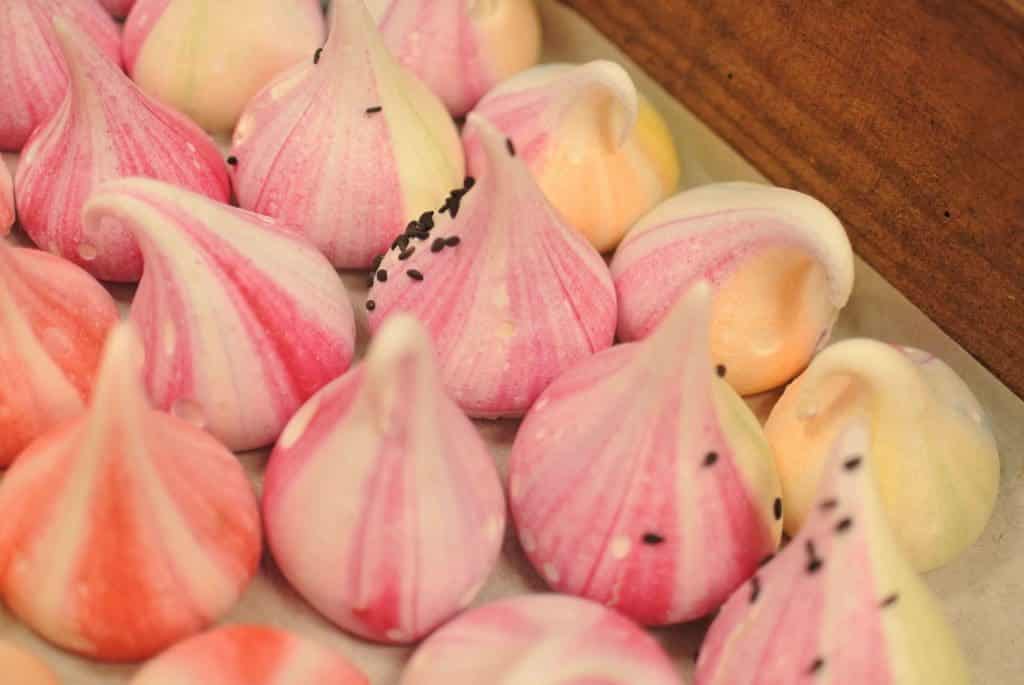 But we weren't making meringues – we were trying out one of the food mixers available at Currys PC World, to create CookieMuffs. Which are about as tasty as the name is funny (clue: very).
Here's the Meringue Girls' recipe 🙂
Ingredients:
110g unsalted butter (softened)
110g caster sugar
110g light brown sugar
1 egg
1/2 teaspoon vanilla bean paste
220g plain flour
1/2 teaspoon bicarbonate of soda
300g chocolate chunks
So. You start with a greased baking tray. Then mix sugars and butter. Then egg and vanilla bean paste. Then flour and bicarbonate of soda. All in your blender – easy peasy. Once you've got a dough, add the chocolate chips and gently stir them in.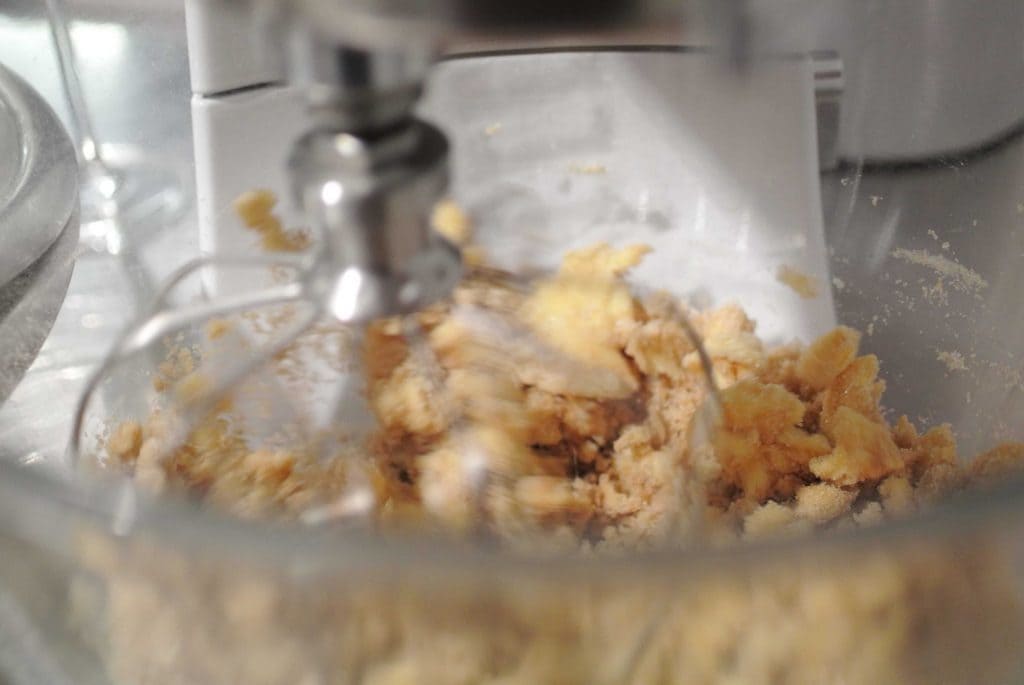 While you're blending (or after, if you're not the multi-tasking type), melt some dark chocolate on the stove.
Grab bits of your cookie dough and push into the muffin cups on your baking tray. Basically you want to create little cups out of dough. Which is just the most magical sort of cup.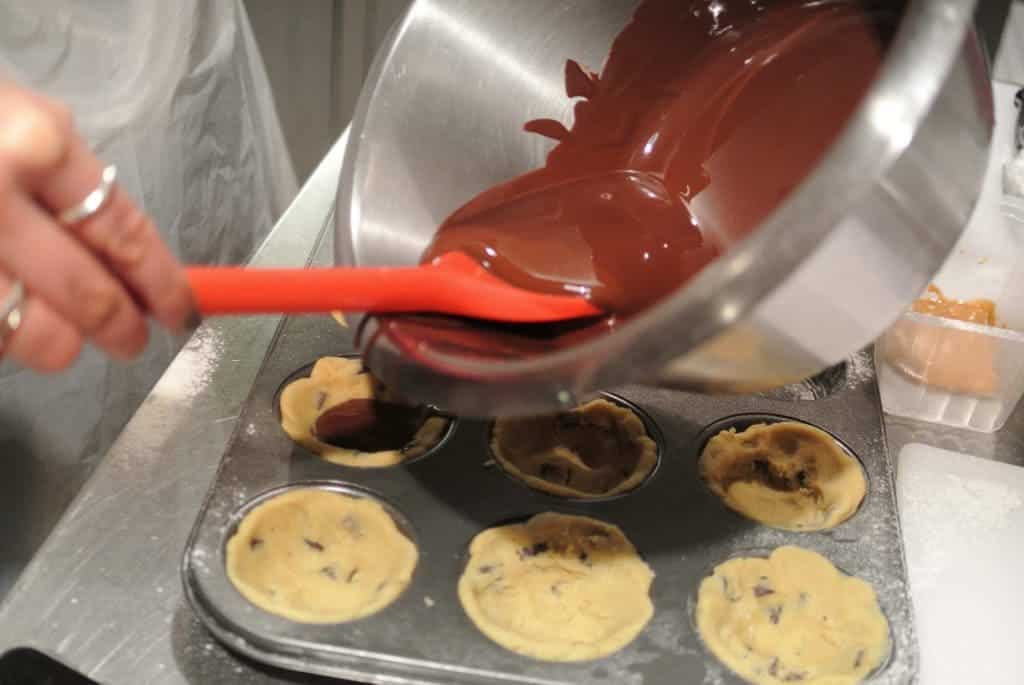 I managed to get a load of cookie dough on my face. Luckily, I had a very wonderful Saphia on hand, ready to sort me out. Thanks, Saph :).
Pour the melted chocolate into your 'cups'. Add a small amount of peanut butter on top. Admittely I ate about half our batch-worth of peanut butter at this stage. Hopefully yours will fare better than mine…!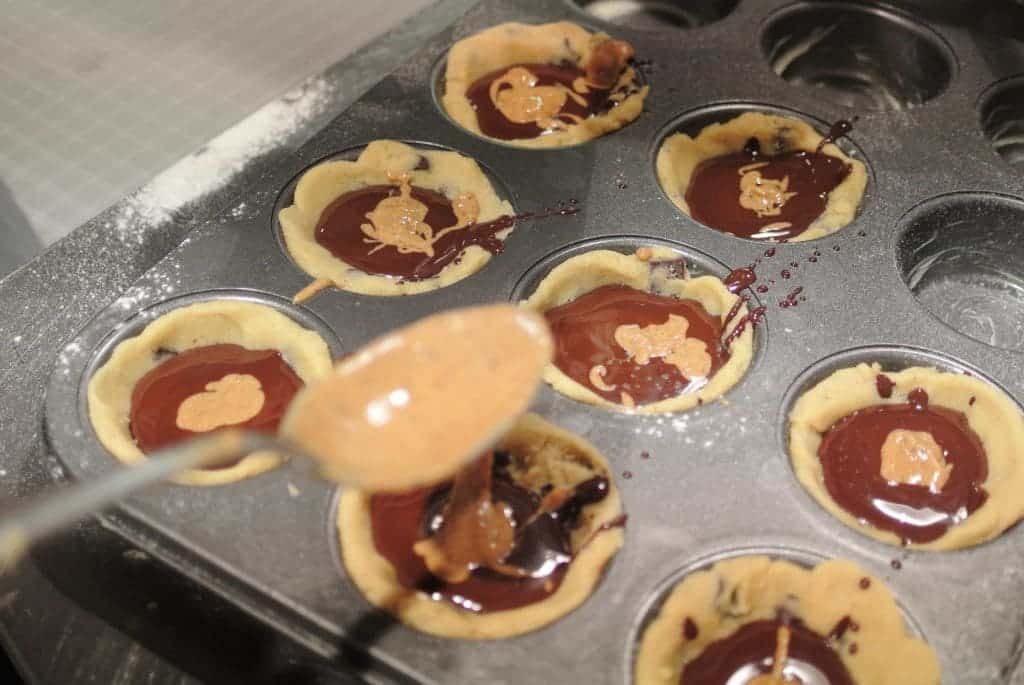 With your remaining cookie dough, create lids for your cups. Place them onto of your melted chocolate and crimp the sides gently.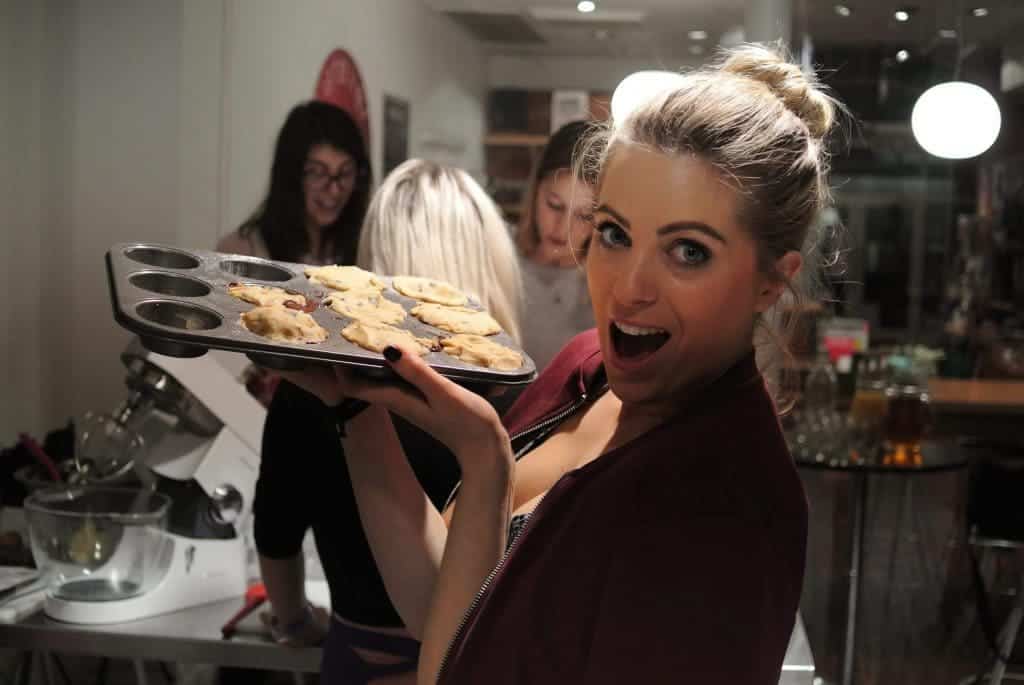 Bake for 15-20 mins.
Remove and serve with ice cream / vanilla fro-yo. THEY. ARE. AMAZING!!! And your kitchen will smell just dreamy.
I took some home to the boy to say soften the blow of me not taking him to cooking class, and he adored them. I told him the middles were all melty by magic, but I guess he'll know my secret now….!
Thank you Currys PC World for turning me into a domestic goddess for the night!
Olivia x