If you follow me on Instagram, you'll probably be aware that I have a slight infatuation with edamame beans. A passion, if you will.. Ok, it's bordering on obsessive. I may have a problem.
Anyway. This is for two main reasons – 1. they taste so damn good. and 2. they are super, super healthy. Which sort of ticks all the boxes for my current pre-pre-party season health-kick.
On my quest to find the latest and greatest edamame offering, I stumbled upon a new Japanese restaurant just down from China Town called Muga (technically their selling point isn't edamames, it's ramen. But both are great so I'll let it slide..)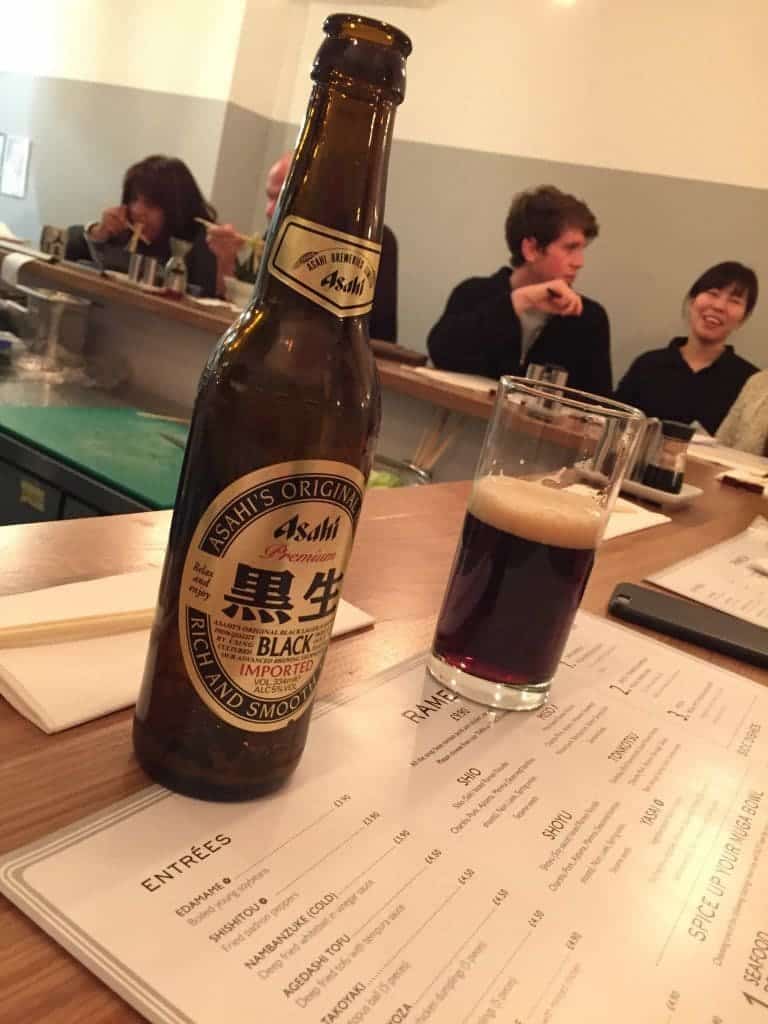 Their menu is simple – there's a bunch of appetisers and satellite side dishes in the area (I obviously ordered a portion of edamames pretty much as I crossed the threshold), but the main shebang is obviously the ramen. You choose your broth, choose your toppings, then eat. See? Really simple. I went for the pork-based bowl with extra nori (I like the crunch), and the boy was obviously feeling my order because he went for an identical copy. I mean, zero originality…..!
I love ramen because it's a really clean way of filling up. Sort of like honest comfort food (as apposed to cheat food). And for once, neither the boy or I were having to compromise with our dinner plans. Healthy and hearty. Win.
I'm not really a dessert person if I'm honest, but the options hiding at the foot of the menu looked way too appealing to pass on, so we had the vanilla ice cream-stuffed rice cakes, and a scoop each of green tea ice cream and sesame ice cream. Because there's always room for ice cream.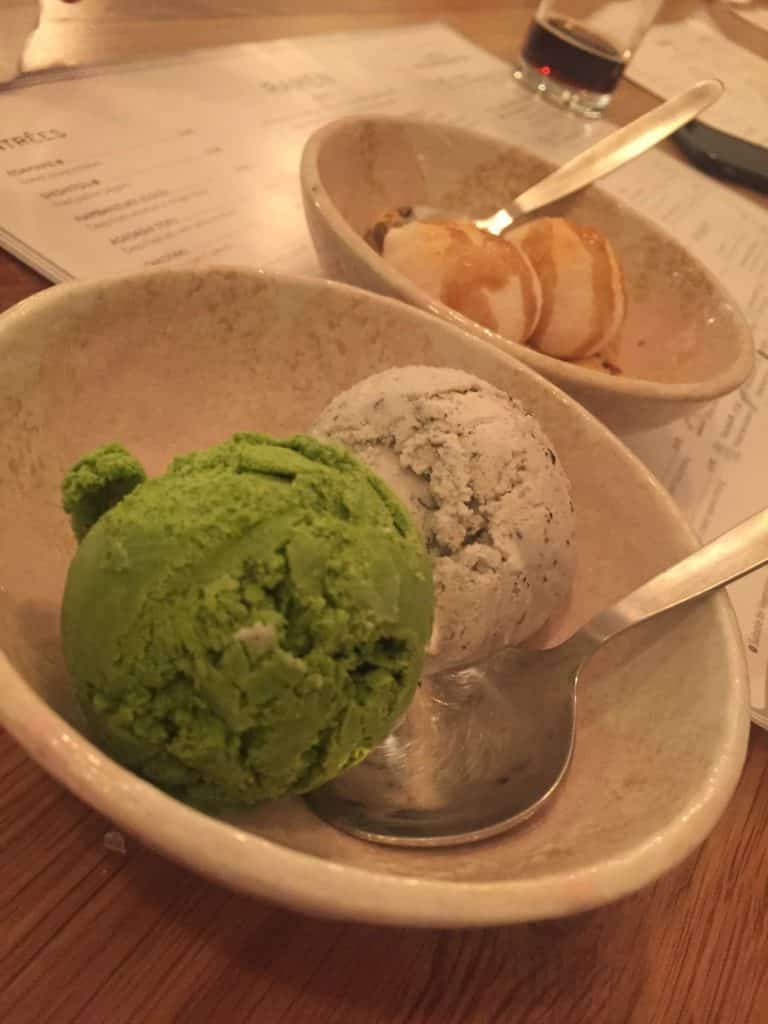 You can book a table at Muga here.
Olivia x