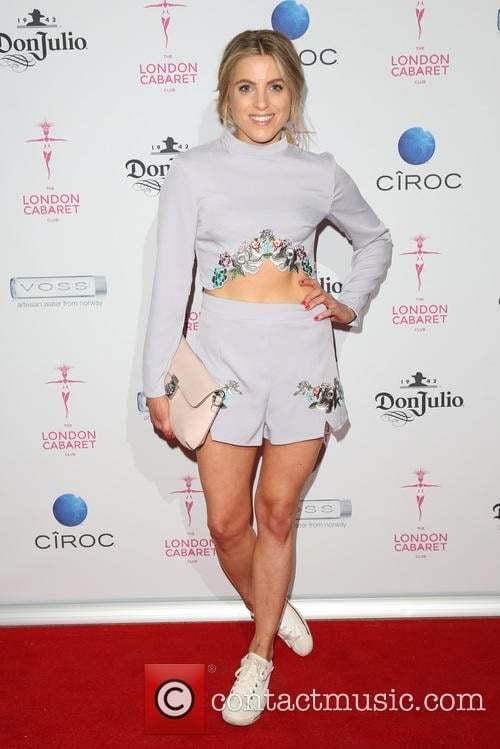 The other night, I went to the opening of London Cabaret Club's latest show, Best Of British Pop. It was mega. Like, next level mega – insanely glamorous and kind of old-school awesome. We even had our own head waiter (different to the general waiters, apparently – I mean, they were dressed differently) to 'look after us'. I felt totally spoilt.
If I'm brutally honest, I wasn't really sure exactly what cabaret was. I'd mistakenly referred to it as burlesque live on air (oops), mused later that it might involve singing, and sworn to myself that I'd google it before I went. Which I forgot to do. Obviously.
But actually, going as a cabaret virgin was probably the best way to do it – it was exhaustingly exciting. Interestingly, each act was totally different to the one before. To the extent, intact, that I genuinely want to know just how the performers managed such speedy changes – there's really not many of them.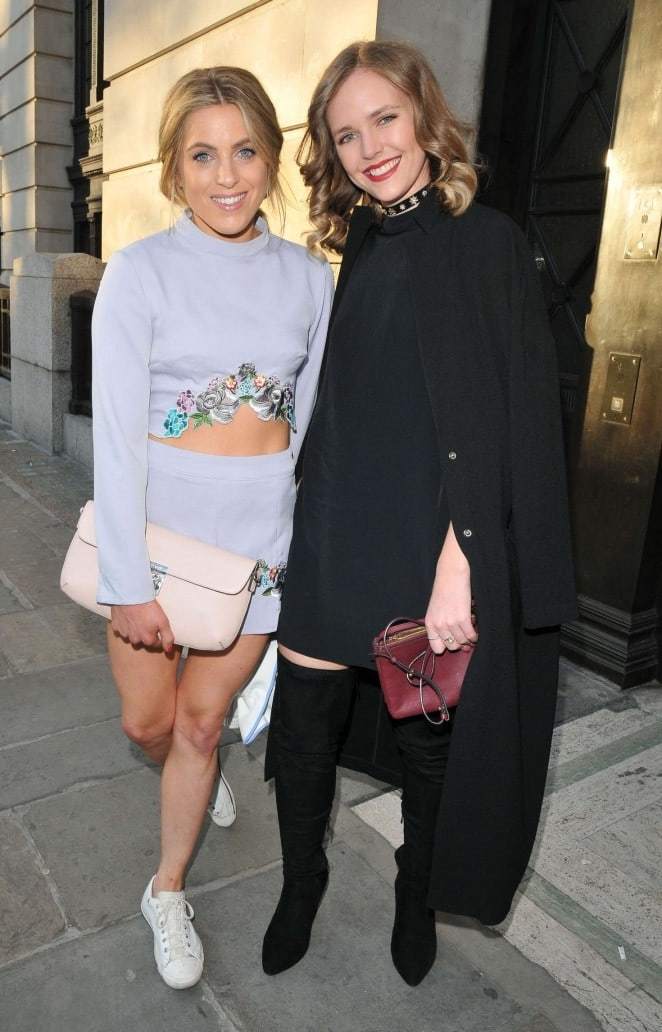 Turns out, cabaret is sort of a bit of everything. The show started with a what I swear was the Dulux dog, then we had a rock n roll set, a beaut ballet duo, latin dancing – complete with sequin pants and fluro tassels (so this season) – singing, flame throwing, some sort of chainsaw wielding spark-flying thing, and a Spice Girls rendition. Which basically made my night.
Oh, and Stooshe performed – they were awesome! Massive girl crush on Alexandra, mainly for her super cool jacket. Hashtag Boss.
We were in the Bloomsbury Ballroom in the super opulent Victoria House, which is an vast, art deco-type space in Holborn. The stage ran down the middle of the room, surrounded by tables of various sizes. I'm not sure exactly how the hierarchy goes, but the biggest seemed
to be at the front by the band. That's where we were, slightly elevated above the rest of the tables, and right next to the singers when they roamed to towards the band. It was beaut.
The idea of the London Cabaret Club is that it's totally immersive. You're there all night, so it kind of feels like you get to know the performers. Or maybe that's just me – I have been known to get so swept up in pantos that I wave to the actors at the end rather than clapping. It's a bit awkward and a running family joke.
But London Cabaret Club is a world appart from watching a show on a traditional stage. The closest equivalent I can think of is Circus in Covent Garden, if they didn't eject you after a poxy 2 hour sitting. It's basically like a very awesome, high-budget house party on some grand estate. Think Great Gatsby, when Leo throws his epic soirees for Daisy. Oh man, I was definitely born in the wrong decade…
There's various price brackets depending on what you want out of the night, starting at £32 for basic entry, and ending up at £127 for the chefs' sampling menu in the VIP section. Each section has also been pleasingly named after a decade, to keep with the Best Of British Pop theme. We were in 2000. I should really have worn my chocker and cargo pants…
As it was, I wore this. My co-ords are by Pretty Little Thing, the bag is Folli Follie, and shoes are Diesel. I was also wearing Astrid & Miyu jewellery, although you can't really see it here.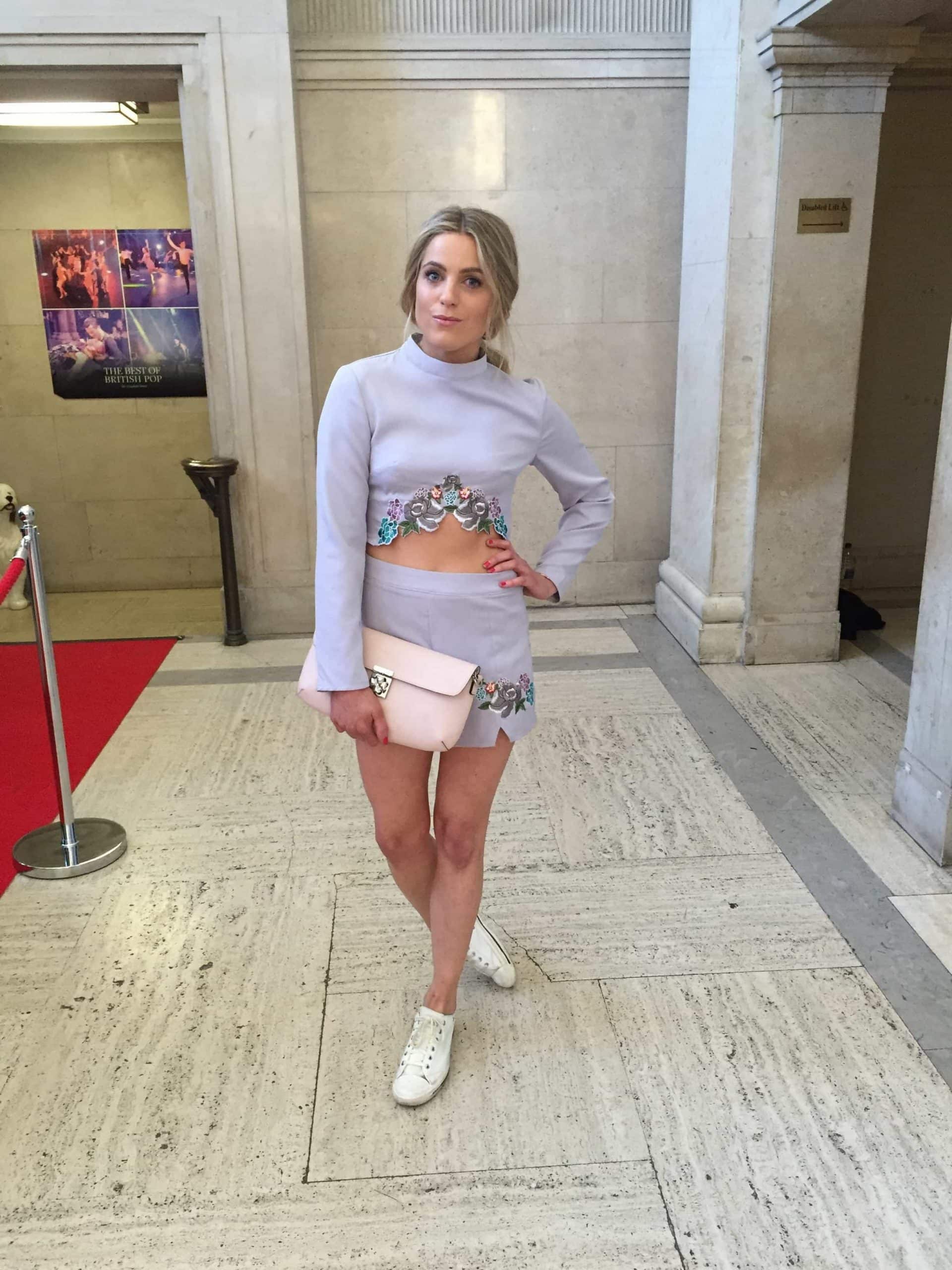 We ate arancini balls, steak and chocolate somethings (not sure exactly what, but it was super rich and dangerously yummy), and drank champagne. Then cocktails. Well you need to sample everything, right? Only fair I did my research thoroughly..
After the show, Nick Grimshaw did a DJ set. I couldn't stay to watch (devo – I'd love to meet Nick!), but I'm told it was mega.
My hot date (Jaimee) and I tootled home around midnight, full of yummy food and probably a few too many El Macho cocktails. They were embarrassingly drinkable.
To book tickets, visit the London Cabaret Club website.
Olivia x