You may have heard of Sarah Cadji. She's the super-nutritionist who founded Roots & Bulbs in Kensington (you can order on Deliveroo now, bonus) penned juicing bible 'Pure: Juicing For Life', and just got announced as an official ambassador for Curry's PC World. Which means she's spreading the nutrition love for kitchen gadgets like the Nutri Ninja ,  Phillips Avance Juicer, and NutriBullet (aka Kate Hudson and Sienna Miller's juicing weapon of choice. Just saying).

Anyway. It's not every day you get to grill a super nutritionist like Sarah, so I got my grill on. Here's what I learned…
Q: What's the superfood du jour? Or are they just a fad?
A: I think that some foods, that people call super foods, are more potent, and more enhanced with nutrients.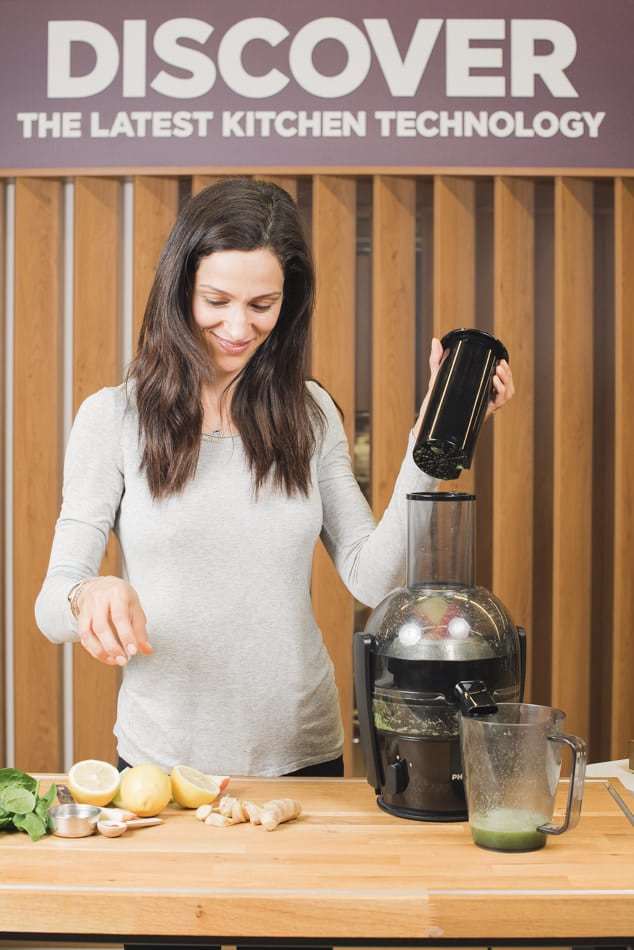 Q: Is juicing still a thing or have smoothies taken over?
A: I never saw juicing as a thing – for me it is a way of life and a way to inject quickly good stuff into your body without having it get tired in digesting. Smoothies are a different proposition, but equally amazing and good for us.

Q: What are the benefits of juices / smoothies over eating the whole fruit / vegetable?
A: It's all about how hard your body has to work to digest something. When you eat a whole fruit or vegetable it takes hours until its fully digested, and sometimes the good stuff won't reach the right places. I always say – drink your vegetables and eat your fruits.

Q: What is your standard day of food?
A: I drink about 2 litres of vegetable juice a day, together with some smoothies and two solid meals of vegetables, protein and grains.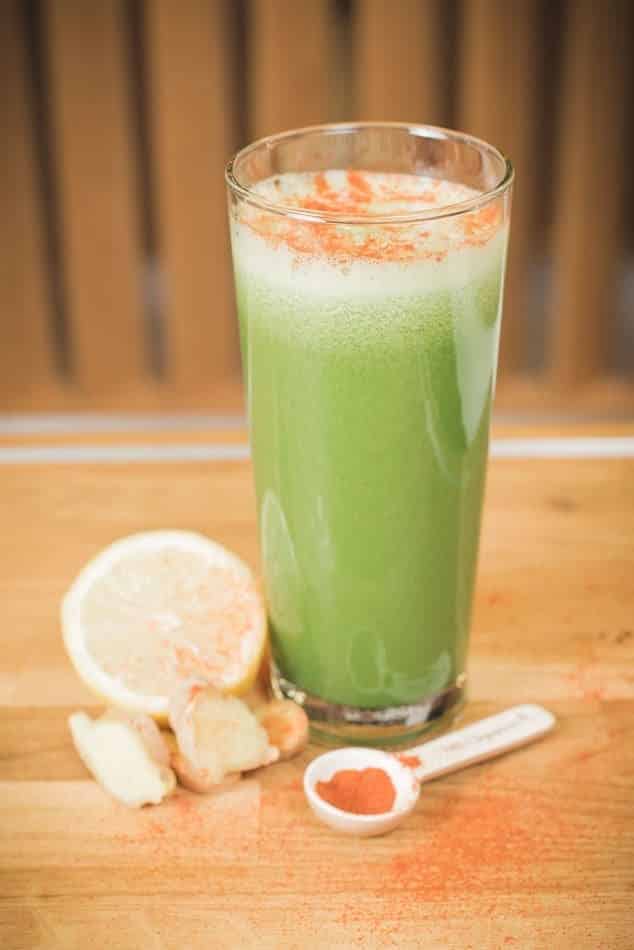 Q: Do you ever have a bad food day?
A: Of course! All the time. I allow myself one day off every week to eat whatever I want. How did you get into nutrition? I was led to it by my unhealthy lifestyle and inconsistency in what I was feeding my body. It was an answer to a problem I had, that led me to find a whole new way of life and energy.

Q: How do you stay motivated?
A: I always ask myself how I feel after I eat something. If I feel sluggish, drained and tired after a specific meal, then that motivates me to want to eat healthier. The gym also for me keeps me to my toes, and doesn't allow me to want to eat too much bad food. You never want to eat unhealthy food after hard work out!

Q: What's your advice for people wanting to boost their health and aim for a healthier lifestyle?
A: To start slow, to make one change every week and to never go on a diet!
Q: How important is it to be toxin-free?
A: I see toxins everywhere I look. In our washing powders, in our tooth pastes, in our food, in our containers and packaging. There is no way to avoid toxins. There is a way to screen what you put into your body and that is what I try to do on an everyday basis.

Q: What's a good compromise for on-the-go urbanites who are pushed for time?
A: A raw, cold pressed unpasteurized bottle of vegetable juice.
Easy, right? 😉 Try some of Sarah's recipes for Currys PC World here.
Olivia x