You probably noticed that last week was the BAFTAs. I did. Because I was there. Backstage. In the Savoy. Visiting the style suite where all the magic happened. Amaze.
It's basically a corridor of wonder. VIPs arrive on the 2nd floor and are lead through a maze of rooms where they can – amongst other things – get their make-up done (Lancome), get their hair done (Charles Worthington), and pick out some jewells (Yoko). And also dodge the GIGANTIC box of chocolates as the walk in. Which I did. But only just…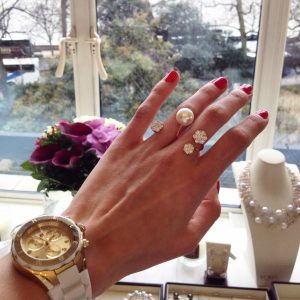 I was there specifically to pick the marvellous brains of one of my favouritest ever hair stylist Charles Worthington. He had me in absolute fits describing all the rain proofing (BAFTA only introduced a cover for the red carpet two seasons ago) he has to do on his hair styles before he lets them loose to make an entrance. Think  Sarah Jessica-Parker's poker straight 'do of 2013. It was raining. And snowing, I seem to recall..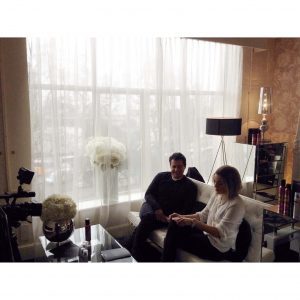 Charles was also letting us in on some of his styling secrets – turns out he uses the same products on the A-List as the ones we buy from Boots. Quel suprise! There's a
limited edition
range out right now btw, to celebrate partnering with BAFTA for the 7th year in a row (just saying). Anyway. I won't give too much away – I was there on behalf of Entertainment Wise, who filmed the interview and will put it live as part of their pre-Oscars coverage.
Wonder if Charles' award season trends predictions will come true…
Olivia x