Last week, I did some cooking. Well. Sort of. Let me explain.
I was invited by Alpen to take part in a Blogger Breakfast Off with Amanda Holden, to help launch their lifestyle campaign.
The campaign itself is along the lines of that old adage about eating breakfast like a King, lunch like a Prince etc etc. It's the most important meal of the day (donchaknow). So the idea is to encourage us all to start starting our days differently (better) with Alpen, Amanda, and…… us. Yikes.
But technically I didn't actually cook.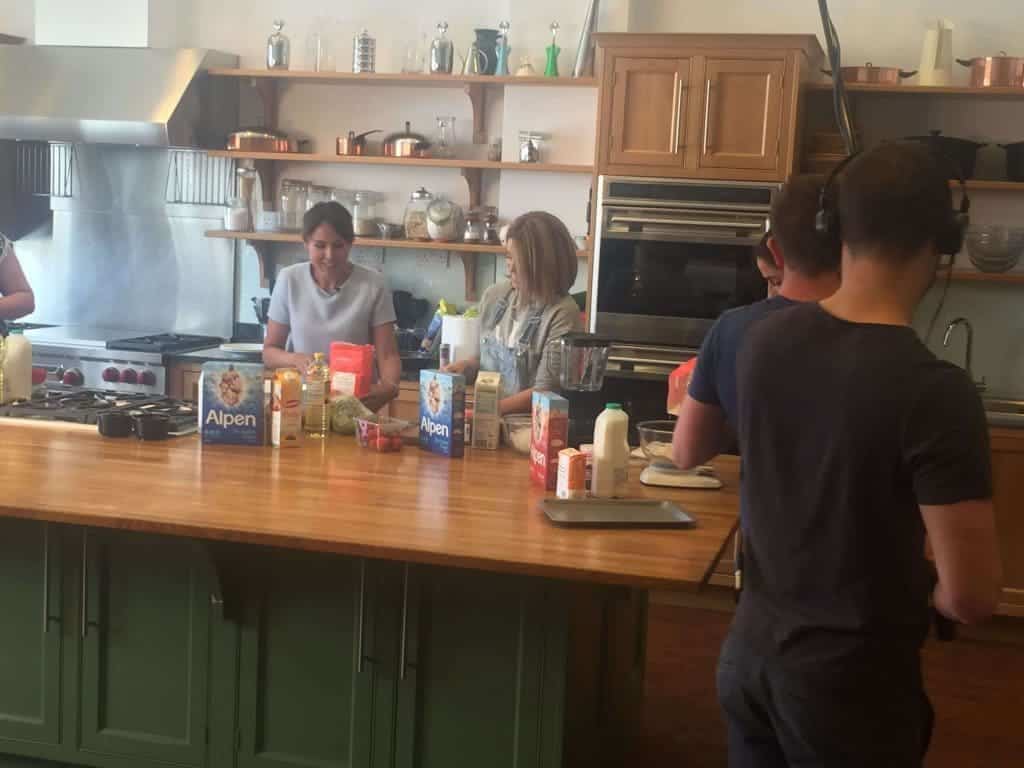 The four of us were asked to come up with some cool recipes that included Alpen. Between us, we created pancakes, scones, muffins, and smoothies. You can guess, I'm sure, which one I did..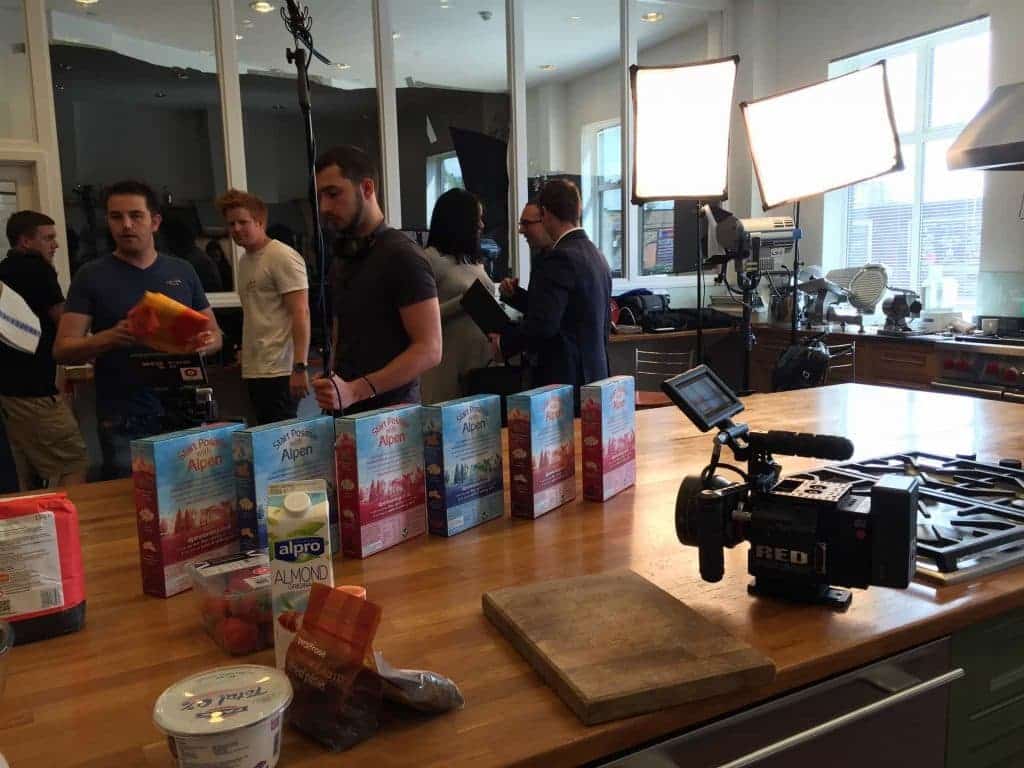 Yep, smoothies. So whilst everyone else was painstakingly measuring, timing and fussing, I threw my ingredients in a blender and pressed go.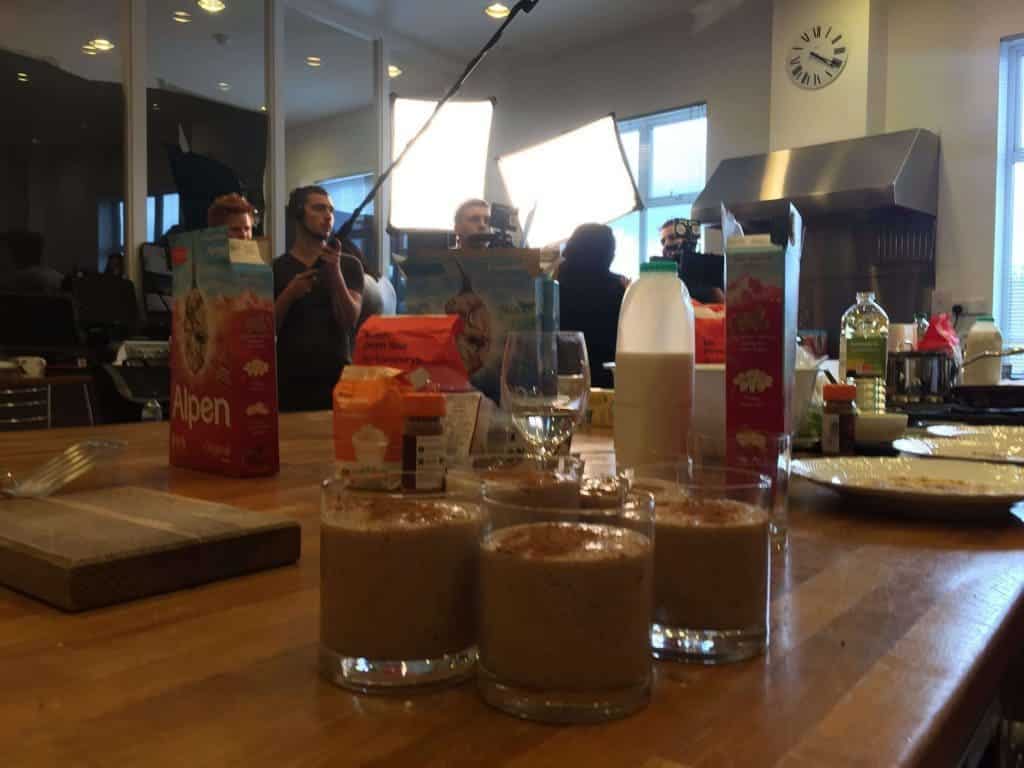 Which was essentially why I thought I'd come last. Cooking isn't my forte, you see – I'm more of a trial and error type, so creating dishes for myself is generally best than trying to wow others. And recording recipes is a little tricky as I tend to use guestimation as my tool of choice.
But I won. Somehow. Amanda said she liked how it tasted as though it could be a healthy desert as well as a super-starter type breakfast. I'll take that..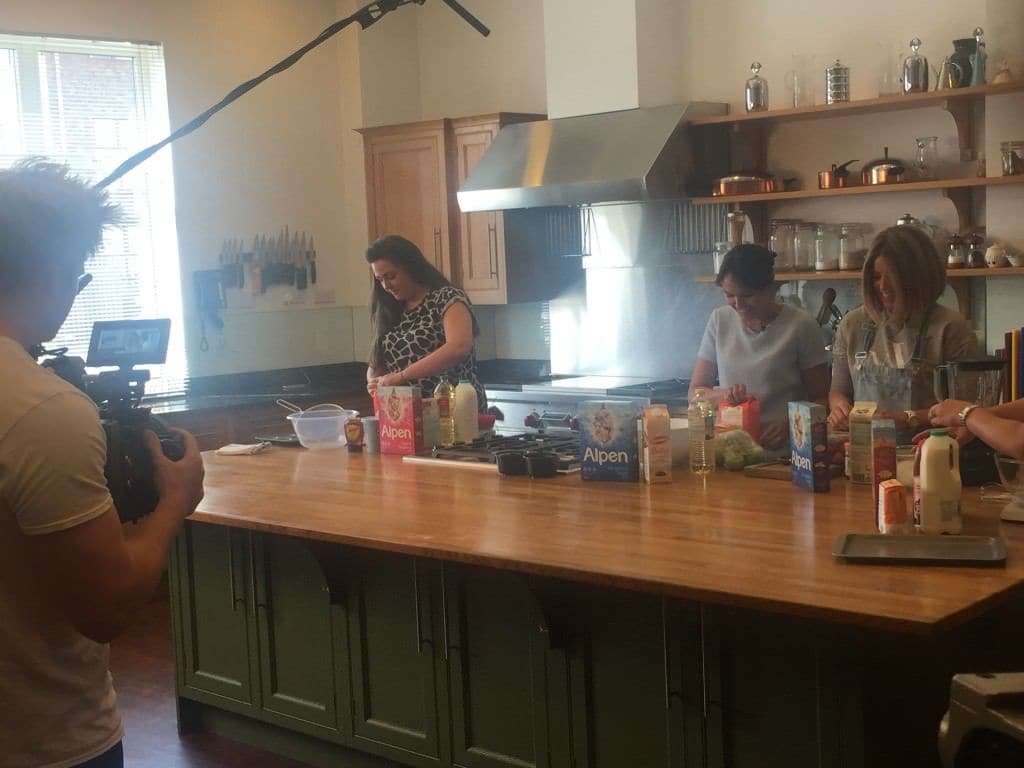 Here's what I did…
Ingredients:
1/2 punnet of Strawberries, chopped
100g pitted dried dates, chopped. Medjool are best, but if you don't have those, you can soak regular ones to make them gooier
2 tsp chia seeds
Handful of ice cubes
2 tbsp fat-free greek yoghurt / soy yoghurt
2 cups almond milk (can use dairy if you prefer)
1/2 scoop vanilla protein powder
2 cups Alpen no added sugar
1 chopped banana
2 tsp cinnamon
The recipe is super simple – just add all the ingredients to a blender and whizz. Add the Alpen last, once everything is pretty blended because this is what'll thicken it – you can add more or less Alpen depending on how thick you want it to be. If I'm brutally honest, I rarely actually measure anything out when I'm making this smoothie – I just make it up as I go along. But the above is a rough guideline..
This'll make around 6 glasses (depending on the size of your glasses)so you can change the quantities to make less / more – or make a batch and keep in the fridge for when you get snacky!
Get involved by doing your own 21 day challenge, along with Amanda at www.alpenmornings.co.uk.
Tweet me to let me know how you get on!
Olivia x
Related articles across the web