Last week I went to the launch of Lucia Magnani skincare at the Italian Embassy. Which is maybe the fanciest sentence I've ever written.
Lucia Magnani is brand new skincare range available in Harvey Nichols. Which should probably set the scene for what it's like. And if you're struggling, the £590 goodie bag we were sent away with will signpost nicely: Lucia Magnani is high end, luxury and extremely pleasant to use.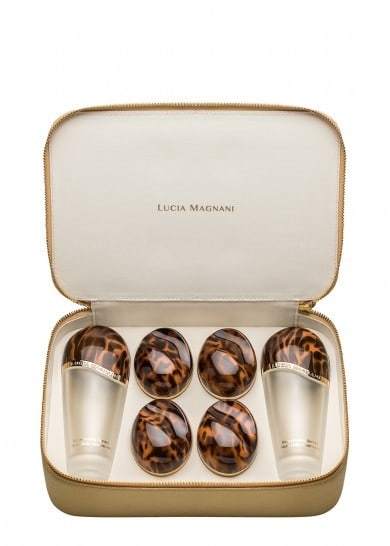 The brand's USP is that it combines science with nature – so along with he four potent antioxidants in each products there are also three part elements – quartz, sea salt and grapefruit extract. Lucia's aim was to simulate the Castrocaro Terme (aka Velvet Muds) spa experience in her client's homes.
Individual products start at £130 for the silky eye cream, which uses antioxidants like coenzyme CoQ10, vitamin E and vitamin C, plus peptides to target puffiness, expression lines and fatigue. The formula is extremely hydrating, and promises to tone and smooth the under-eye area.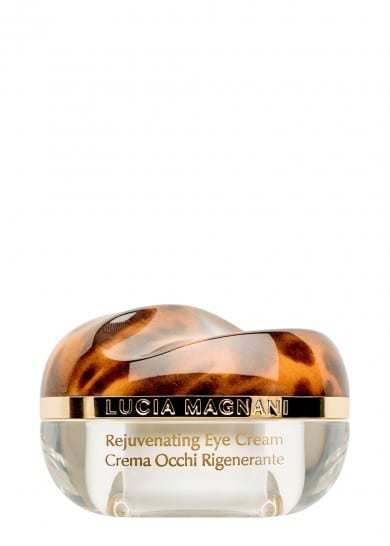 Another hero product is the Daily Firming Hydrator, which again uses antioxidants to protect skin from aesthetic damage caused by free radicals. The special part is the advance light diffusors, which strengthen and firm skin, and product an instant brightening effect, as well as the illusion of diminished expression lines and texture.
Lucia Magnani's inaugural skincare line has extremely high efficacy, and neatly balances results-driven products with luxurious formulations. For example, preliminary tests have demonstrated a 500% improvement in skin hydration when the Rejuvenating Serum and Daily Firming Hydrator are used in combination.
Lucia Magnani skincare is a luxury, but it is pleasingly results-driven. Shop the range here.
Olivia x